Summer – the new single from iconic Danish experimental pop trio WhoMadeWho – is now available through Berlin label Embassy One.
A beautifully crafted down-tempo record packed with hypnotic dreamy soundscapes, ethereal toplines and subtle organic instruments, Summer is the second single from Who made Whothe seventh upcoming studio album by, following the critically acclaimed release of Sirens back in May.
Transport the listener into their own reflective dimension of triggered sound exploration, Who made WhoThe beautiful melodies and refined textures of are complemented by distorted synthesizers and restrained rhythms throughout the six-minute cut, with Tomas HöffdingThe soporific topline forming the backbone of the dazed and sunny tale.
In the continuity of the disco sounds of Sirens, the new single reflects a change in musical direction from the Copenhagen-based band, which combines traditional songwriting structures with more abstract timbres, to balance both the familiar and the surreal.
With a fuzzy modular introduction and stripped-down instrumentation giving way to Thomas'dreamlike lyrics, the group's electronic sound experience merges with the experimental spirit of their musical quest to create an eclectic journey that leaves audiences guessing from one record to another.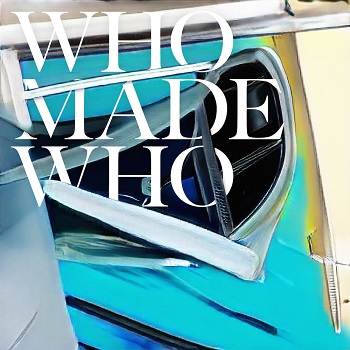 Speaking of the inspiration behind the record, Who made Who commented :
"Summer is made to sound like an old postcard. The lyrics are inspired by a great Danish song by master rock-poet CV Jørgensen. It's a conversation about wasting a summer chasing ghosts, drinking too much. Maybe it was really about the fact that summer 2020 was meant to be this amazing time for us, but Corona drastically changed that. We hope the song resonates with the world, as we believe everyone was feeling the same at that time."
In the years that followed their training, Who made Who have established themselves as one of the most important underground groups of their generation. The Danish group, made up of Tomas Höffding, Tomas barfod and Jeppe kjellberg, has an exceptional sense of emotional depth, heartbreaking melodies and brilliant writing, boasting an extensive discography currently spanning a total of six albums and a plethora of EPs, singles and remixes released on labels such as Kompakt, Interior visions and Dead life.
On the road, they are internationally recognized for their professionalism and exceptional live performances and have become regular fixtures of some of the most notable music festivals in the world, including Roskilde, Sonar, Melt! and Burning man to name a few.
Listen to the track below.